The size of the tattoo is only one factor that goes in to determining how long it would take the artist to make a certain tattoo. There are many other things to consider.
Apart from the size, the style, complexity of the design and even the pace the artist is working at, all those factors go in to the time it's needed to get the tattoo done. A simple line tattoo would be quicker to make than a detailed drawing. Shading, colour… the fine details… even the placement as some parts of your body are easier to tattoo than others.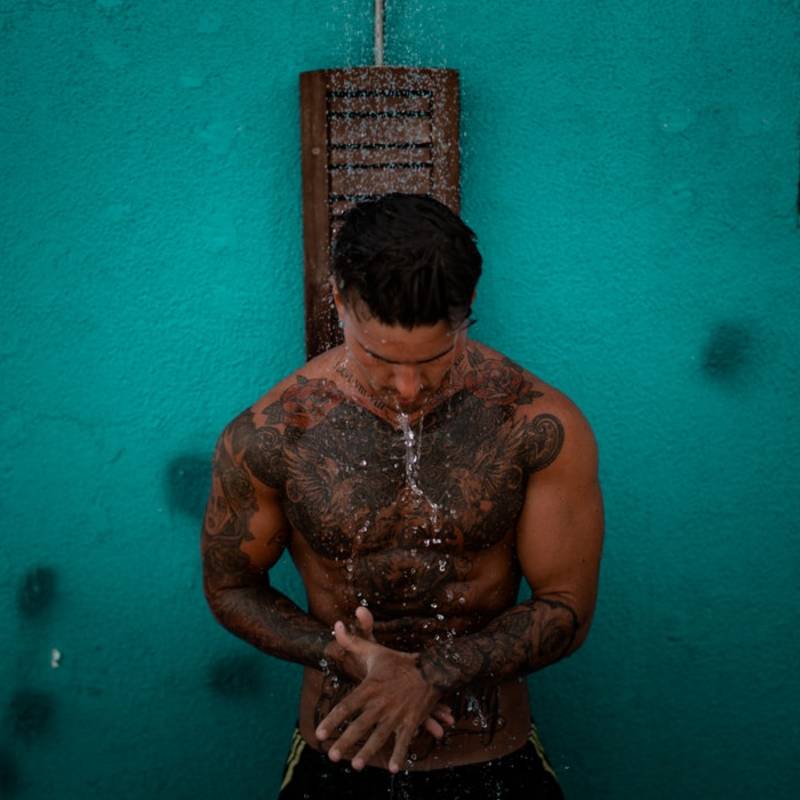 Account for the time it takes to set everything up, get the area shaved, apply the stencil or the freehand drawing, do some last-minute changes… Could take 30 minutes to get it all done.
A simple, black ink only palm sized tattoo of a very simple design, it would probably take less than an hour for the tattoo artist to make. A detailed, shaded or coloured tattoo of that size, could take longer, two to three hours to get tattooed. The more detail and technique goes in to the tattoo, the more it will take for it to get done.
How long does it take to get a tattoo?
Depending on the style and other factors it can take anywhere from 30 minutes to 30 hours to get a tattoo. Here's a quick overview of how long it would take for different sizes of tattoos to get done:
Small tattoos usually take under an hour to make.
Palm-sized tattoo would take from one to three hours to make.
Hand sized tattoo can take up to 5 hours to make.
Full sleeve tattoo can take 6-10 hours to make.
Very large tattoos, such as a back piece, can take up to 30 hours to make.
Please, use this only as a very rough estimate as it all greatly depends on factors other than the size of the tattoo.
---
Tattoo price per size FAQ
How long does it take to get a small tattoo?
Tiny and small, simple tattoos take under an hour to get tattooed.
How long does it take to get a full sleeve tattoo?
A full sleeve tattoo can take anywhere from 6 to 15 hours to make. Again, it all depends on the level of detail that's included in the tattoo.
---
If you have any questions regarding tattoos, want to get a bespoke recommendation or a cost estimate, do not hesitate to get in touch, we respond to every enquiry!


Let us help you with your tattoo. Get assistance from experts and a free consultation with tattoo artists in your area.