A small and simple tattoo, around 1 to 2 inches in diameter, will be priced by our tattoo artists in London in the £50 – £90 range. The final price of your new wrist tattoo will depend on:
1) Size of the tattoo
2) Complexity of the design
3) The tattoo artist
1) Size of the Wrist Tattoo
Basic element of the price is the size. Without knowing anything about the design, the minimal price of a small wrist tattoo will usually be the minimum an artist will charge, in most cases that would be £50 to £80. Some artists will charge a minimum of £100 no matter what the size of the tattoo is or how long it takes to make it.
A simple, post stamp sized tattoo will definitely fit in the £50 – £80 range, while something larger, such as a simple bracelet or a half-bracelet, can cost around £100.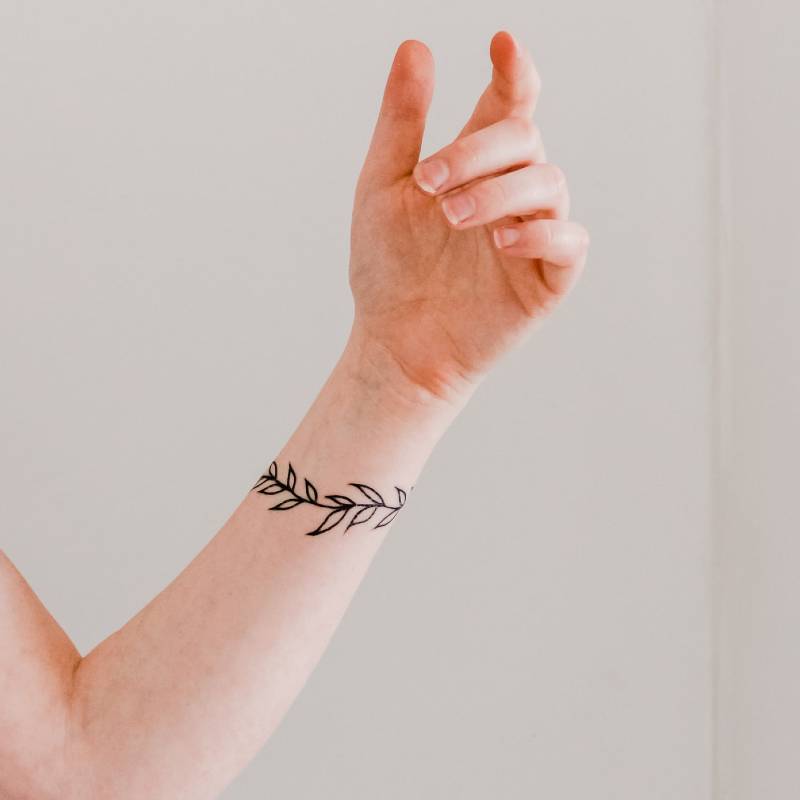 2) Complexity of the Tattoo Design
Even though small tattoos need to be quite simple so they remain legible over the years, some artists specialize in very intricate and detailed fine line tattoos. Those will cost more than simpler designs. As a rule of thumb, the more intricate the design is, the more it will cost. The use of color will increase the final cost of the tattoo as will shading.
3) The Tattoo Artist
Not all tattoo artist charge the same. If you want to get a tattoo from a certain artist because you love their work, the price shouldn't be the issue. If, however, you are price conscious, make sure you don't compromise on quality. A bad tattoo is the most expensive tattoo.
So, to wrap it up, the usual cost of a small writ tattoo is somewhere in the £50 to £100 range, depending on the size, design and the artist. If you want to get a free consultation regarding a tattoo you're looking to get, please fill in the form below and we'll get right back to you.