With shops popping up like mushrooms and more people looking to get in to the growing industry of tattooing, it's getting more difficult to stand out of the crowd and get more tattoo clients through the door. Most tattoo artists turn to online to promote their work, but it doesn't get any easier to reach the right crowd and convert them to paying clients. Use this guide to find out how to get more tattoo clients.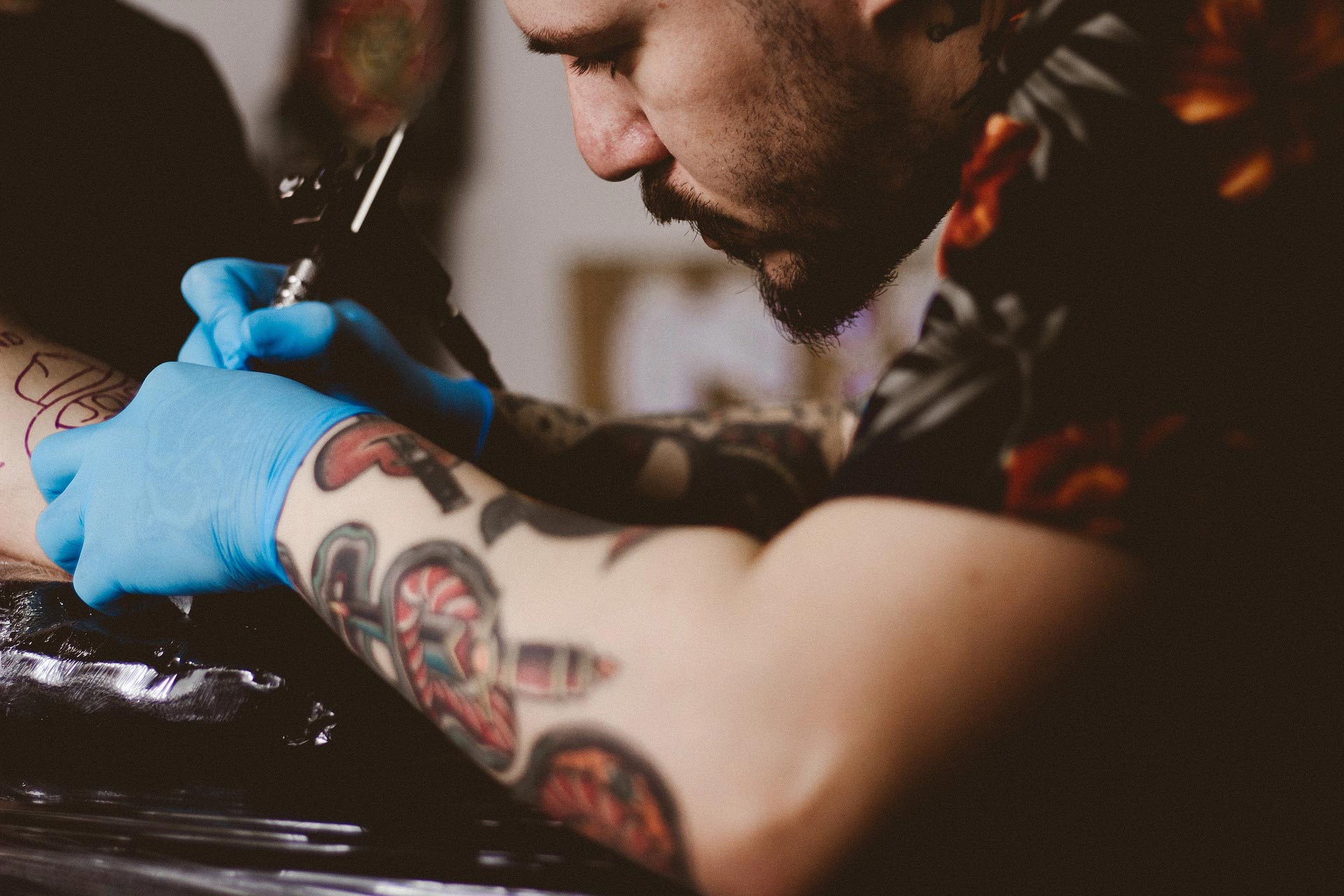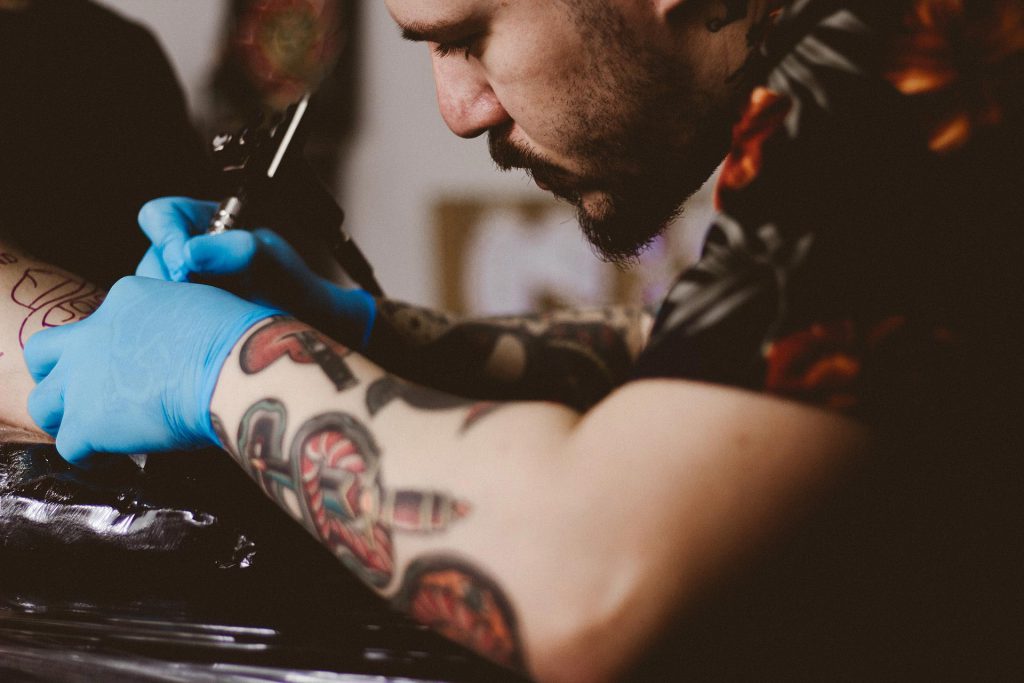 Ten years ago, most towns had a few tattoo shops, and everyone who wanted to get a tattoo knew about them. Where once there were 5 shops, now there are 85 shops and even though more people are getting tattooed these days, that much competition makes it difficult for most artists to get clients. Tattooers with their own clientele and celebrity tattooers seem to be doing fine, but what about the rest, what about people just starting out or those that don't work in busy, high-street shops?
Here's a quick guide and tips on what tattoo artists can do to get more clients, what platform to use, and things to keep in mind
Take Great Tattoo Pictures
Before anything else, no matter what platform you use, quality of images will be one of the decisive factors for most clients when they consider different artists. Even a great tattoo can look crappy if you publish a blurry, flat and poorly lit snapshot of it.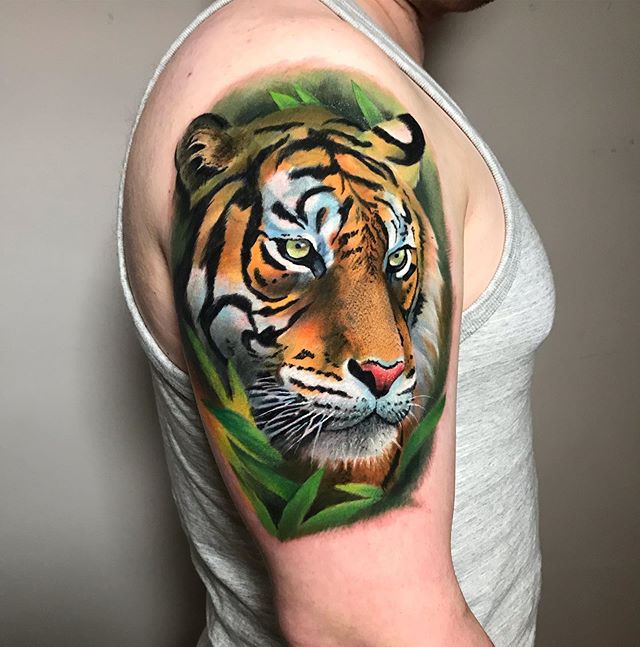 Camera
Make sure to use a good camera, or a smartphone with a good camera. Light sensitivity and sharp images, that's is what you're looking for. Take several pics of the tattoo, check for light and clarity.
Light
Have plenty of light, the best lighting would be any kind of diffused light.  investing in a small studio lam would be a good idea, and make sure to use a filter to soften the light. Position the light source just slightly to the side, so to avoid reflections and show a bit of depth. Lighting the tattoo directly might make it look quite flat.
Shooting angle
Shoot images at a flattering angle, straight on or just slightly from the side, never from a weird angle. You don't want the image to look distorted.
Photo editing
Make sure the tattooed image is clear (no blurry pics), vivid and well contrasted – you can do a bit of post-editing to accomplish that. When editing your tattoo pics in Photoshop or any other software, make sure to keep it as natural looking as possible, so not exaggerate with effects. Sharpen the pic a little bit, saturate the colours on the tattoo, try to remove some of the redness from the surrounding skin without altering the image too much.
Try to maintain consistency, keep all tattoo pics in the same style, and don't add any graphics.
Shoot videos of your work. A video reveal of a fresh tattoo is effective, and it's the type of content people like to consume online.
Communication with Clients is key!
Most clients shop around, and they are not going to wait a week to hear back from you. Set up an autoresponder on the email address you use to get communicate with clients. With the autoresponder you ask for the client's information, details about the design they're looking to get, size, style, placement… it can all come to you, via email, without a lot of back and forth with the client.
Make sure you answer in person within a couple of days. Here on Inkably, we see first hand how important it is to respond as quickly as possible and engage with the client and their tattoo idea. In most cases, clients will book with the artist that responded to their enquiry first and in a personal way.
Keep in touch
It's never a bad idea to keep in touch with your clients. Send them an email here and there, let them know about your flash day, cancellations, guesting. People will book repeatedly if you stay in touch. Using a CRM tool makes keeping in touch with your clients much easier. Mailchimp is quite easy to use, and it's free up to 2000 contacts, you can automate a lot of your client emails, set up autoresponders, filter your contacts…
Reviews
Ask for reviews! Create a Facbook page, Trustpilot profile… and ask your clients to give you a review. Most clients will happily do it, but usually they don't think about it themselves. Again, keeping in touch and sending an email a week after the session, asking how they're happy with the tattoo, is it healing OK… "and, btw, please would you leave a review for me on…" 
Here on Inkably, positive reviews from previous clients, that's what helps clients to decide on an artist. 
Platforms
Instagram
Extremely popular among tattooers, everyone and their uncle is on Instagram. If you have a decent following and you've mastered the hashtag game, you could do alright, but the key is to always be active and coming up with ways to expand your audience. People use Instagram to get inspired, and if they find what they like, they just might get in touch with the artist.
But, there's always a but, it's hard to see the tree from the forest. How will clients find you? With social media, there's no criteria, anyone can use the hashtags, anyone can amass a following, and it's not always because of quality of work.
Running ads on Instagram is a science in it's own, and it's easy to overspend and get no results.
Being a part of the Facebook Empire, Instagram is a money making machine for it's shareholders. You've worked hard to get followers, but Instagram constantly reduces your organic reach, forcing you to turn to advertising to compensate.
Running ads on Instagram is a science in it's own, and it's easy to overspend and get no results. Again, you have to invest hours to master another platform, and doing all this work is preventing you from doing your job – tattooing. Still, there's no guarantee Instagram won't change everything again within a few months.
Even though every tattooer seems to be on Instagram these days, not everyone reaps the benefits of social media exposure.
Google & Organic Search
Most clients will use Google to find a tattoo artist. If you have a website, you can work on positioning your website on search engines to get more clients. If you do a good job with it, and stick to Google's recommendations, you might end up getting a lot of clients through your website. Not very good with websites and stuff? Hire someone, but make sure to find an expert with experience in the tattoo industry, with results. 
Tattoodo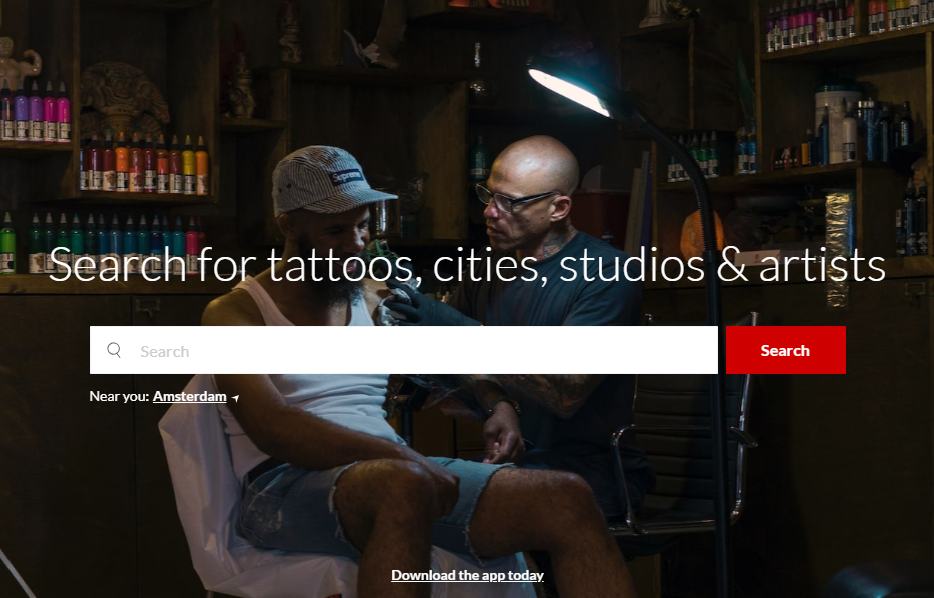 Tattoodo has one thing going for it, a massive audience. With hundreds of thousands browsing their website and mobile apps, some of the are bound to be potential clients. For a client looking to get tattooed, the website/app offers an insight in to what's hot in the world of tattooing, allows them to search artists based on location and style of tattooing.
Ami James being one of the owners of this platform, it doesn't go unnoticed that celebrity tattooers, or "Tattoodo Ambassadors" as they are called there, get a lot more exposure on the platform. Do they really need it?

the competition will be fiercer, and chances that you'll actually book a client – slimmer
As of lately, tattoodo offers a promotional package for the tattooers that gives them additional exposure and features on the platform. For $29.99 per month, artists can get more exposure, and can use the in-app option to get consultation requests from clients. There's also a Studio option for $79.99.
The model is a bit confusing. The artist is expected to for people to contact them, and to get access to something that's called 'open booking requests' where people post their tattoo jobs and ideas. The artists can then contact the client and offer their services. The more artists sign up for the service, the more monthly subscriptions will be collected, but also the competition will be fiercer, and chances that you'll actually book a client – slimmer.
As an artist, you are battling other artists for every client, and that is bad enough, but does it really help anyone if clients get emails from dozens of artists?
Inkably
Inkably is currently available to selected tattoo artists in the United Kingdom, but there are plans to expand to other countries. This service works as an intermediate, actively looking for clients and promoting the artists on the platform and their work. Inkably provides a free tattoo consulting service to potential clients, and most of them end up getting in touch with the artist and booking through the platform.

Inkably is all about quality over quantity.
Unlike other platforms, Inkably has a performance based, no cure, no pay model. They will get work for the artists and only get paid when and if the artist gets paid. It's like having your own marketing and sales manager that you pay on commission.
Inkably is a curated platform. That means not every artist can be featured on the platform – there's a quality criteria, and Inkably is all about quality over quantity.
They accept only a limited number of artists in certain locations so that all of their partners have a better chance to book clients. Also very helpful to clients, because Inkably's staff manually matches clients to artists based on style, subject, price range, location, etc..
All artists that work with Inkably get promoted for free. Whether that is on their social media profiles, through their advertising, the website and newsletter, all artists are constantly being promoted to potential clients.
The platform has an easy to use booking management dashboard, that makes a tattooer's job much easier. All bookings and active clients are in one place, all files and messages exchanged with the clients are at your hand. The platform also manages your deposit payments, and that's basically how they charge for their services – by charging a fee on every payment processed.
The platform is really good at finding clients, both for shops and artists looking to grow their business without paying upfront.
You can apply to work with Inkably by clicking here: Inkably for professionals.
TattooList
New resource for tattoo artists, shops and pretty much anyone active in the tattoo industry is TattooList. A global tattoo network in the making, TattooList offers the possibility to get yourself or your tattoo shop listed on the platform, whic is a standard feature for most directories, but this one also allows you to publish and apply to jobs, publish events and news. All artists/shops and events are listed by their location, so it can definitely help with local clientele, but also with people who are travelling and looking to get a tattoo. We know that Tattoolist.co is soon coming out with a bunch of new features, so it makes perfect sense to go there and create a verified profile.